Hello!
Wow! almost 6 months since I last posted! So sorry! I've had a ruff winter with sickness and such, spending most of it on the couch gave me lots of time to work on my crafts though!
One of the big things i made (and what this post will be about) was a afghan from KnitPicks Brava Sport yarn ( I highly recommend it!) I randomly picked out $50 (gulp!) worth of yarn for free shipping!
And waited for it to come in...
And when it did BOY was I happy! All the colors were perfect!
And while crocheting it up i decided it looked like Valentine's Day Candy so i named it...
The Sweetheart Afghan
But here are some photo's of it in the works first...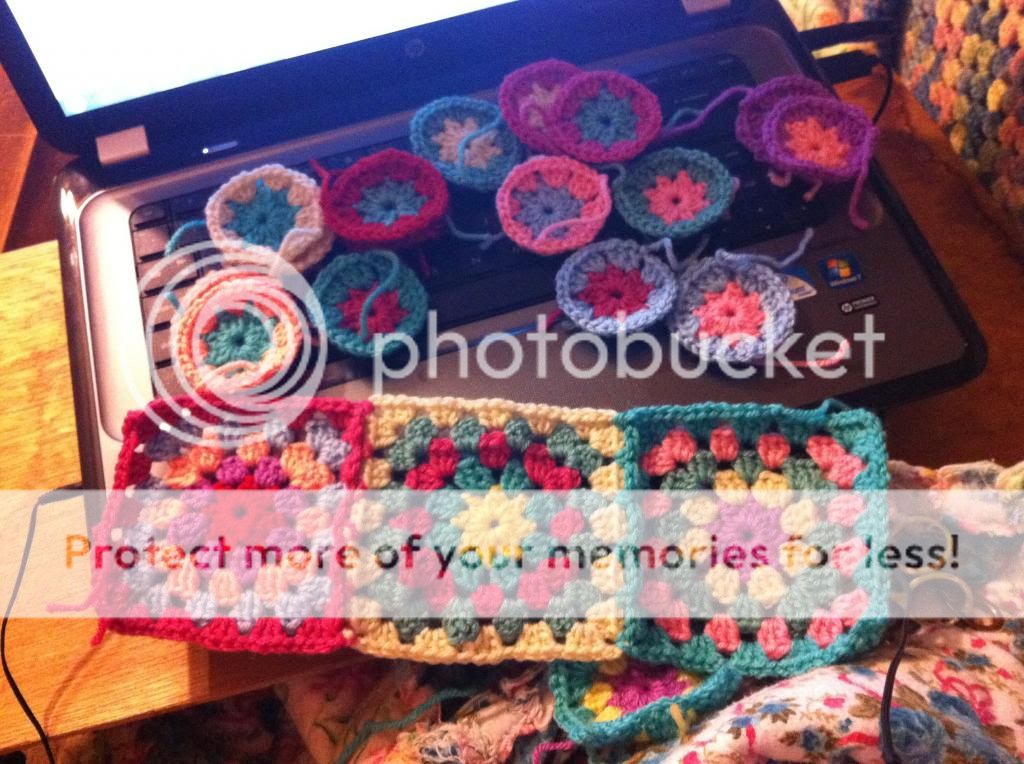 Lot's of movie watching went into the making of this afghan.. and watching the little bit of snow we had.
Then the plotting of the Colors and lay out as i joined them all together
And here it is without it's Edging!
And now! Here's the Ta Dah!!!!
All finished ends woven in (unless i missed a few!) and with a granny border!
The Sweetheart Afghan
Isn't it sweet?!
I'm so VERY pleased with it!
I used 20 balls of Knit Picks Brava Sport weight yarn, 2 balls of each color.
And I had quite a bit of leftovers!
Enough to make a Lucy bag...
I think these flowers were the perfect finishing touch!
Then I made three of these little owls.
and a few of these adorable tape measure covers
(I'm thinking of offering these on my Etsy shop.)
And you can sneak a peek at my new Afghan in the background there.
And! I've still got left over yarn! I'm very happy and would recommend them!
I'll be getting more.
And that's all for today! Hoping to do some catch up blogging in the next little while with the other stuff i've been working on!
Have a blessed day!
Cami Lynn